BEAUTY, SEDUCTION AND SHARING
Art Collection Maria and João Cortez de Lobão
Apollo and Marsyas by Luca Giordano


Luca Giordano, nicknamed "Fa Presto" for the extraordinary speed and ease with which he executed his works, was one of the most important European Baroque painters of the second half of the 17th century, producing thousands of works throughout Italy and Spain. Much influenced by José de Ribera (1591-1652), it was to this Spanish painter based in Naples that he drew inspiration for the oil of Apollo punishing Marsyas, a favorite Baroque theme to demonstrate the superiority of erudite classical culture and the dangers of audacity to challenge the powerful.



OPENING
26 January | 18h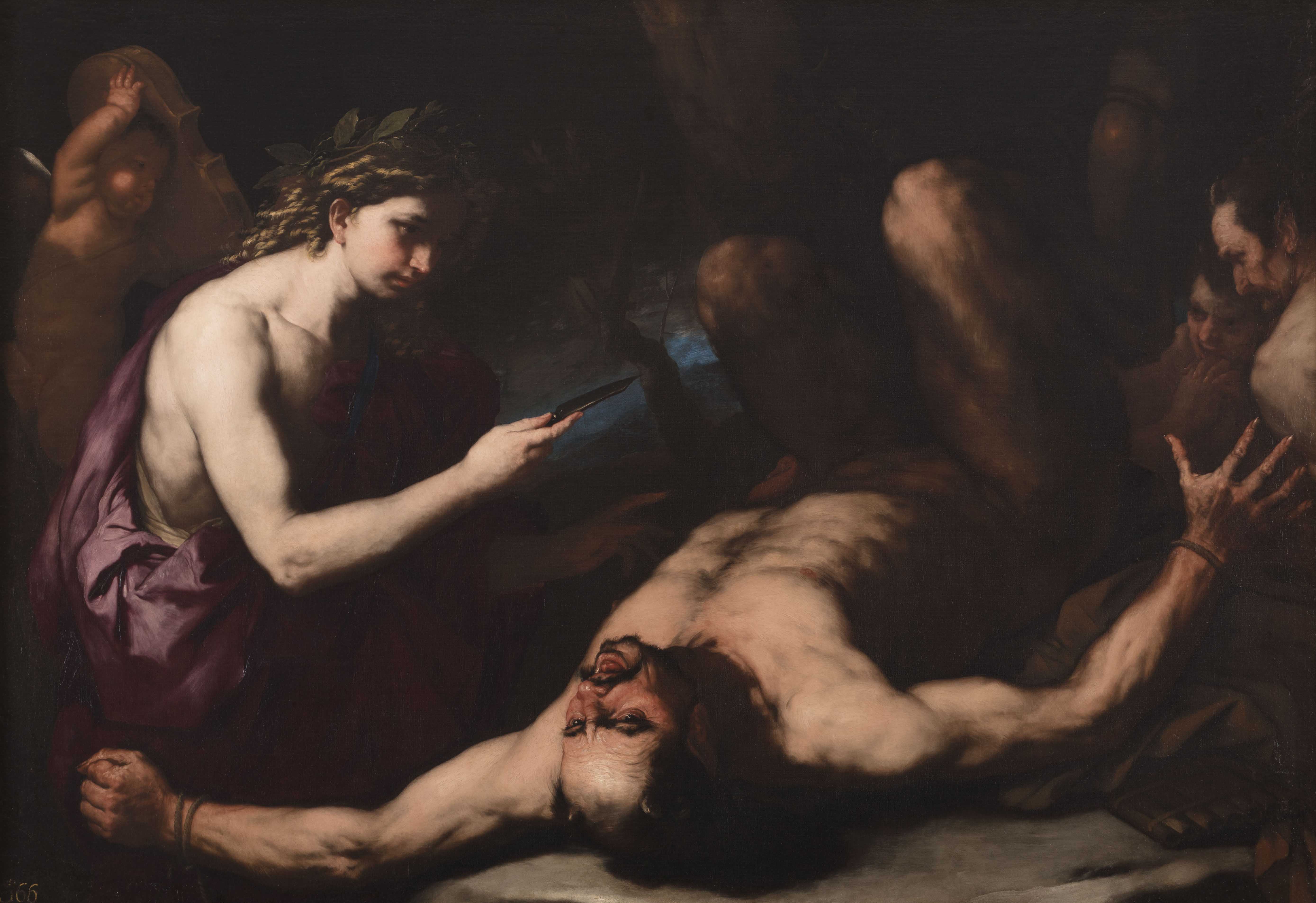 Luca Giordano (Naples, 1634-1705)
,
Apollo and Marsyas
, c. 1660-1665 | Oil on canvas | 80 × 125 cm | Gaudium Magnum Foundation/Maria and João Cortez de Lobão Collection ©Jorge Simão
EXHIBITION BOOKLET


About the Gaudium Magnum Foundation
The Gaudium Magnum Foundation – Maria and João Cortez de Lobão Art Collection - was created in 2018. Its mission is the enhancement of Portugal - its culture and its people - and the Portuguese language. The Gaudium Magnum Foundation aims to be an institution open to the world, promotes the Common Good, and contributes to a fairer society in the light of Christian values and the mission of Portugal in the world. To pursue these goals, it bases its action on four fundamental areas: Culture, Education, Charity, and Research. Regarding the Cultural Area, the Foundation's art collection gathers a valuable set of works of art, mainly by Old Masters, with a significant component of Portuguese artists.