FUNDRAISING CAMPAIGN FINISHED
This work of art is now part of the Museum collection
THANK YOU SO MUCH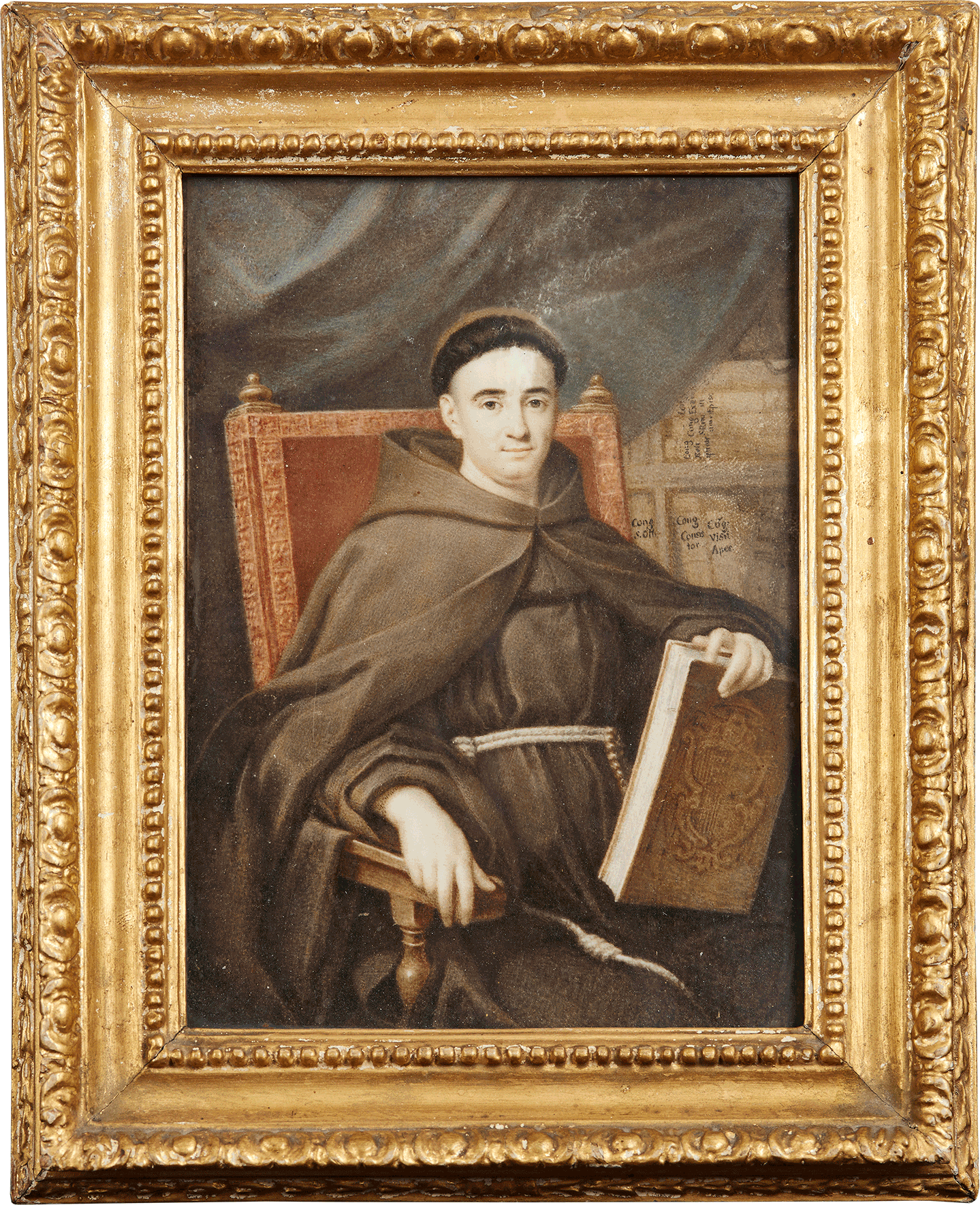 Maria Felice Tibaldi (1707-1770) attrib.
"
Portrait of José Maria da Fonseca Évora
"
ca. 1730
Painted ivory panel
16,2 × 11,4 cm
Private collection
Once again the MNAA has been given the opportunity to integrate an important work of art, currently on the international market, into Portuguese heritage. A remarkable miniature, painted on ivory, depicting Dom Frei José Maria da Fonseca Évora (Évora, 1690 - Porto, 1752), an eminent Franciscan and ambassador of Portugal to the Holy See, artistic agent, collector, patron and bishop of Porto and one of the most prestigious figures of Portuguese culture in the reign of King João V.
In Rome from 1712, the year in which he accompanied the Marquis of Fontes in the celebrated embassy of the king of Portugal to Pope Clement XI, Dom Frei José Maria da Fonseca Évora became a privileged interlocutor in the process of acquiring works of art for the Portuguese court, with particular achievement in the ordering the important sculptural ensemble destined for St. Anthony's Basilica in Mafra Convent.
Endowed with exquisite and modern tastes - his orders from the leading artists of the time are well known - he was also a man of books. He ordered the construction of the so-called Biblioteca Eborense In the convent of Santa Maria in Aracoeli in Rome and it is perhaps this gesture of patronage that is noted in this painting on ivory where the friar, with his habit as a follower of St. Francis, symbolically wields a weighty tome in a carefully staged bookish environment.





Fundraising
29th Nov 2016 – 30th May 2017
Price: 10,000 €

ALL PAYMENT OPTIONS

CASH
Museu Nacional de Arte Antiga (GAMNAA box)

BANK TRANSFER
Grupo dos Amigos do Museu Nacional de Arte Antiga
IBAN: PT50.0036.0458.99106001472.91
BIC/SWIFT: MPIOPTPL

For tax purposes, please, contact:
clarasousa@mnaa.dgpc.pt
(name, address, VAT number and proof of donation)

Note: all donors will be considered anonymous, except those expressing an intention to be identified