BEAUTY, SEDUCTION AND SHARING
Art Collection
Maria and João Cortez de Lobão

The Museu Nacional de Arte Antiga (MNAA) and the Gaudium Magnum Foundation – Maria and João Cortez de Lobão Art Collection (FGM) - launched the joint exhibition project Beauty, Seduction, and Sharing.
Over the next twelve months, the MNAA will host a series of exhibitions where a set of five paintings by Old Masters, belonging to the Maria and João Cortez de Lobão Art Collection, will be displayed in Room 49 of the European Painting Gallery.
The first work to be presented under this programme will be the seventeenth-century painting, Woman in the Pantry, resulting from the partnership between Giacomo Legi and Antiveduto Grammatica, masters deeply influenced by Caravaggio.
This canvas incorporates two of the main characteristics of early seventeenth-century baroque: the naturalism of representation and the expressive use of chiaroscuro.
The exuberant apprehension of reality, characteristic of Flemish painting, is combined, in this work, with the dramatic effect of strongly contrasting light. This plastic art approach reached its stabilisation in the seventeenth century, namely in Caravaggio's work, and became the modus faciendi of a vast group of painters, both within and outside Italy.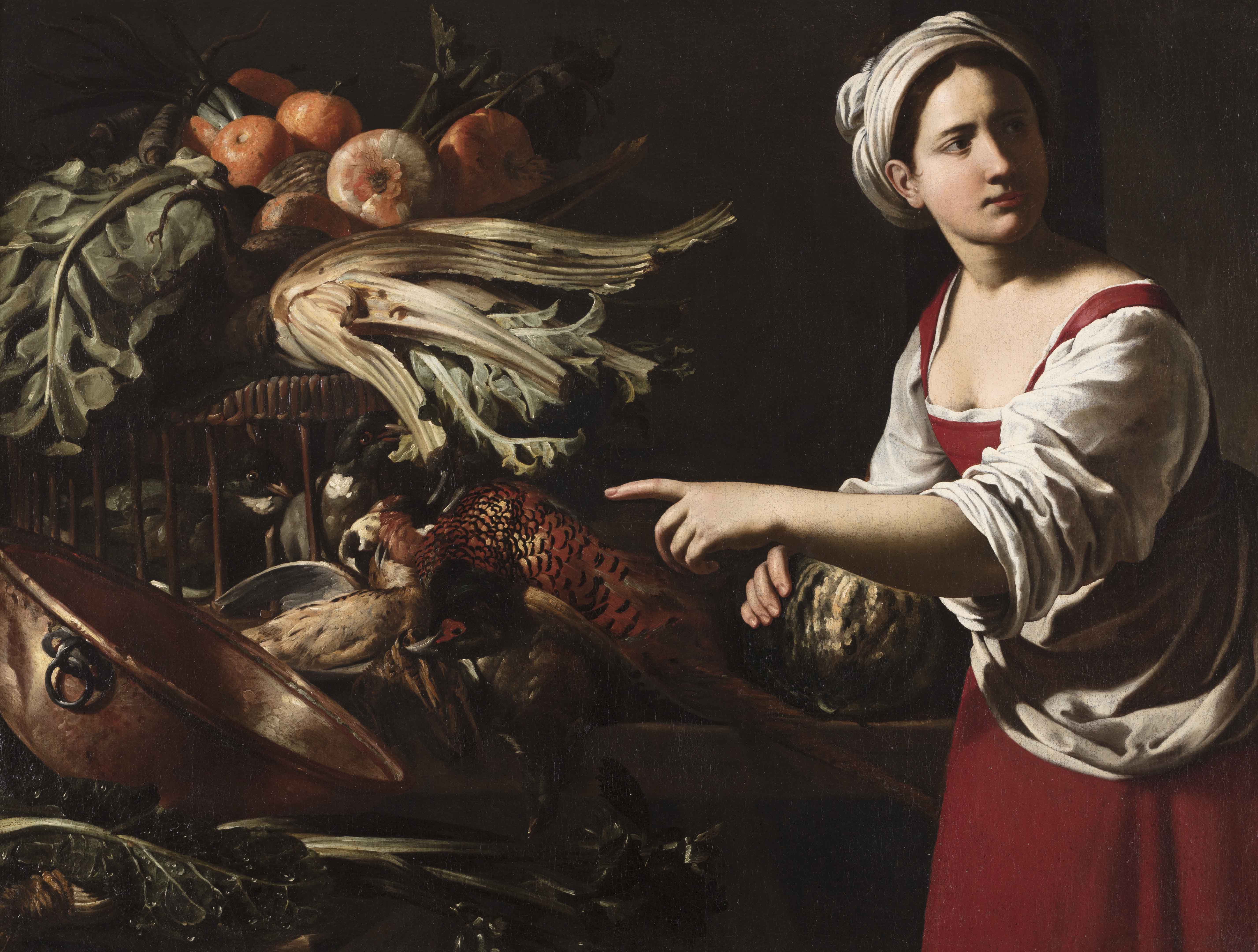 Giacomo Legi (or Liegi) (Liège, ca. 1590/1600 - Milan, ca. 1640) and Antiveduto Gramatica (Siena, 1571 - Rome, 1627), Woman in the Pantry, c. 1620-1627 | Oil on canvas, 96×126 cm ©Jorge Simão


EXHIBITION BOOKLET






About the Gaudium Magnum Foundation
The Gaudium Magnum Foundation – Maria and João Cortez de Lobão Art Collection - was created in 2018. Its mission is the enhancement of Portugal - its culture and its people - and the Portuguese language. The Gaudium Magnum Foundation aims to be an institution open to the world, promotes the Common Good, and contributes to a fairer society in the light of Christian values and the mission of Portugal in the world. To pursue these goals, it bases its action on four fundamental areas: Culture, Education, Charity, and Research. Regarding the Cultural Area, the Foundation's art collection gathers a valuable set of works of art, mainly by Old Masters, with a significant component of Portuguese artists.