Patronage and sponsorship are decisive contributions to the Museu Nacional de Arte Antiga (MNAA) in recognition of its public service nature and as a driving force of change in the affirmation and promotion of national heritage, both domestically and internationally, and also in terms of social responsibility since heritage belongs to everyone.
Sponsorship thus represents the desire for active participation in the social fabric of the history and future of the museum, in the building of cultural awareness and, as such, constitutes both a stimulus and a permanent incentive for the MNAA and for its many visitors to enjoy its splendid collections and its prestigious temporary programs.
As a sponsor of the MNAA you can:
- Participate in building a museum which pursues a sustained strategy of knowledge, safeguarding, valuation and promotion of its collections;
- Support a strategy for continued renovation founded on the production of knowledge and the qualified provision of an exhibition program capable of creating visiting habits and forming new and diversified publics;
- Actively contribute to a strengthened relationship with communities and the city and support the strategy for the national and international repositioning of the museum with social and economic agents and international tourism and culture routes;
- Have the opportunity to promote the alignment of your brand with the principal public Portuguese museum, which have the most significant collection of works classified as "national treasures";
- Associate the performance of your company, your team and your business to the main museum in Portugal, holder of a heritage that represents the collective memory of the country;
- Develop a connection with a public collection of national and international reference, with a committed and highly qualified team and with exciting and innovative work.
Through institutional patronage, sponsorships, donations, private and institutional collaboration or even through association with the Group of Friends, the MNAA is open to establishing partnerships with civil society and the business community.
Sponsorship and patronage acquires concrete expression in making the rehabilitation of a room or museum space viable, supporting museum programs and temporary exhibitions, involvement in the conservation and restoration of works of art of the permanent collection and, among many others, supporting educational programs and cultural events.
The growth of its institutional relationships with different social and economic agents and attracting new sources of funding are fundamental concerns for the MNAA as it seeks to consolidate strategic partnerships and give public recognition to the relevant and truly decisive role of these different entities in supporting the pursuit of its mission, with multiple mutual benefits.
Cultural patronage is framed by the Estatuto dos Benefícios Fiscais (Tax Benefits Statute), approved by
Decreto-Lei nº 215/89 de 1 de Julho
(Decree-Law No. 215/89, 1st July), as amended by Decreto-Lei nº 108/208 de 26 de Junho (Decree-Law No. 108/208, 26th June), articles 61 to 66.
Existing
patrons
,
sponsors
and
partners
of the MNAA: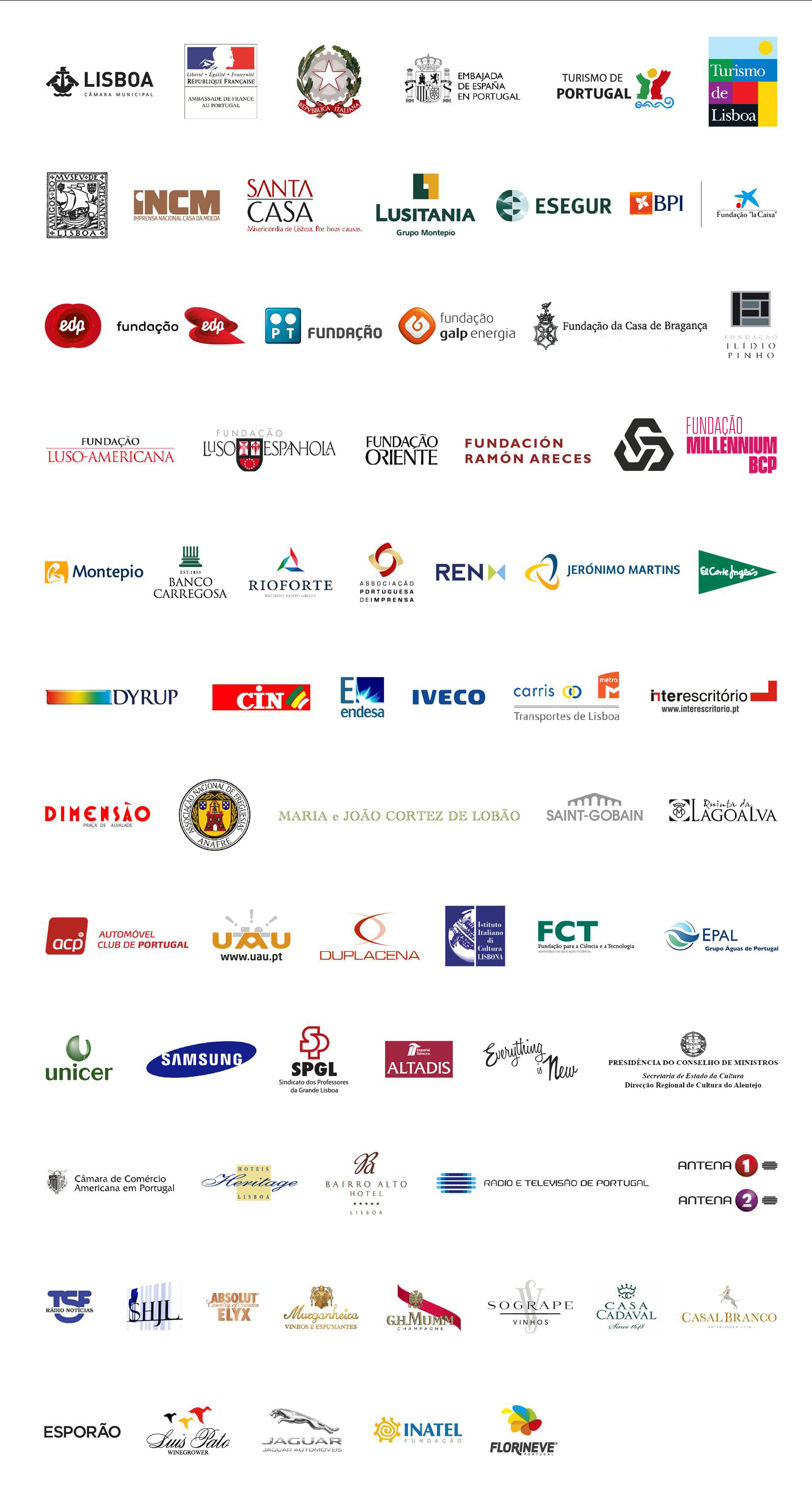 Our gratitude and significant recognition are owed to all