Suggested four-hour tour of the museum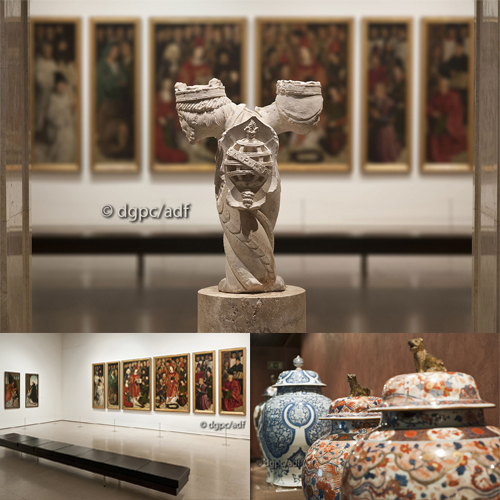 You cannot afford to miss the exhibition on Level 3, where you will find the collections of
Portuguese Painting and Sculpture
and one of the museum's most emblematic works, the
Panels of Saint Vincent
, by Nuno Gonçalves, a unique work in 15th-century European painting.
On Level 2, you will see the collections of
Gold and Silverware
,
Jewellery
,
Ceramics
and the
Art of the Portuguese Discoveries
, with pieces that illustrate the meeting between the Portuguese and other peoples, at the time of Portugal's Overseas Discoveries.
The tour ends on Level 1, with a visit to the museum's
Portuguese furniture collection
. On the same floor, but inside the former Palácio Alvor, you will find the
European Painting Gallery
, with works by Dürer, Piero della Francesca, Rafael, Cranach, Zurbarán, Tiepolo and the famous
Temptations of St. Anthony
, by Jheronimus Bosch.